The comprehensive TripAdvisor ranked "Things To Do" list is found here
Tourism Victoria's "Festival & Event" calendar is found here
and, some suggestions from us:
Beacon Hill Park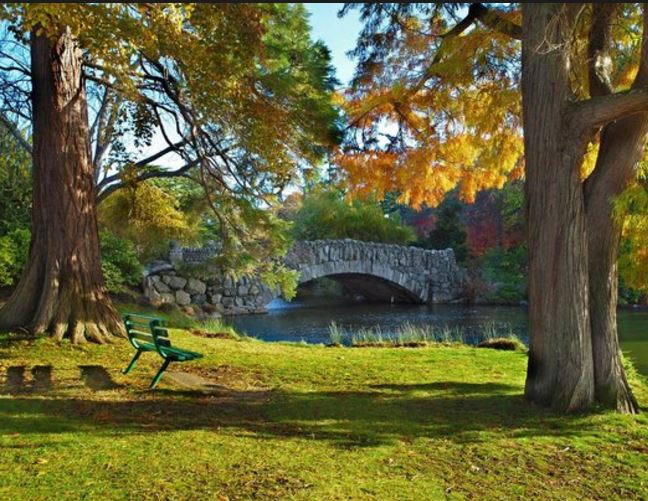 Beacon Hill Park is a very short walk from our house. Apart from being an outstanding park with magnificent flower beds, awe-inspiring trees and wild areas the park also has several features of particular interest including :
camas flowers in May as well as many rare and protected wild flowers; peacocks, herons and a pair of bald eagles which nest some years in the park; cricket and concerts during the summer; and a petting zoo and children's playground
Dallas Road Pathway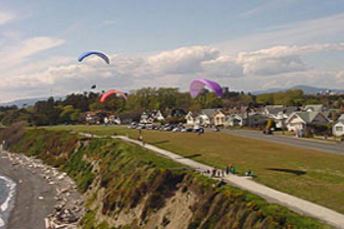 This footpath is on our doorstep, 11 houses from us to Dallas Road, with views across the Juan de Fuca Strait to the Olympic Mountains in the US.
Walk or run the 5 km round loop to Clover Point heading east, or the 4 km loop to the end of the Ogden Point breakwater to the west. Stop for a coffee at the Breakwater Bistro and then continue along the David Foster walkway to Fisherman's Wharf and the Inner harbour. Or, from Fisherman's Wharf, take the harbour ferry to the Songhees ferry stop, enjoy lunch at the Spinnakers Brewpub and take the northern harbour path across the soon to be replaced "blue bridge" to downtown Victoria.
Munro's Books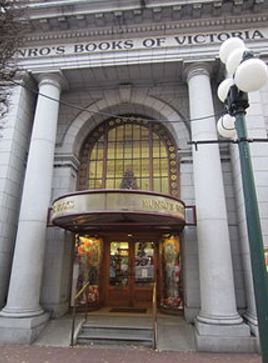 An independent bookshop located on Government Street just North of Fort Street.
The store was founded in 1963 by Jim Munro and his first wife Alice Munro, the 2013 Nobel Prize-winning short-story writer
This treasure of downtown Victoria has just been named as one of the world's Top Ten (#3) bookstores by National Geographic in 2016.
Moss Street Market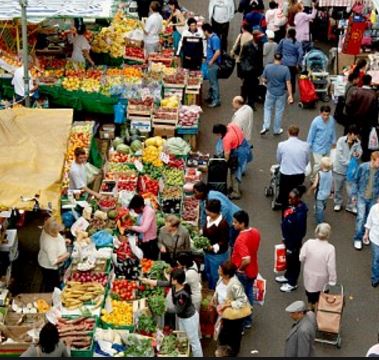 2016 is Moss Street Market's 25th season of providing local and organic farm-fresh produce, local foods, handmade crafts, artisan clothing, inspiring services and community education to folks from the entire Victoria & area region.
Open Saturdays, May until October, 10-2 pm, rain or shine.
James Bay Market

Our local summer market. From May 7 – September 24, 2016 every Saturday rain or shine.
"Handmade. Homemade, Homegrown" – hand made arts and crafts, live music, coffee, cold drinks and home baked treats, fresh flowers, locally grown fruit, vegetables, hot and cold snacks and more
Abkhazi Gardens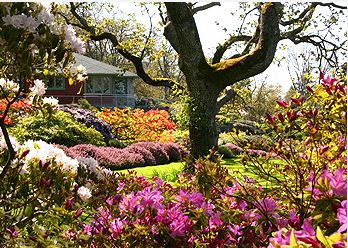 The Abkhazi Garden is an exquisite heritage home and garden located in Victoria, British Columbia, a city known for its wonderful gardens.
A tranquil and non-commercial oasis with a romantic history …
Government House & Gardens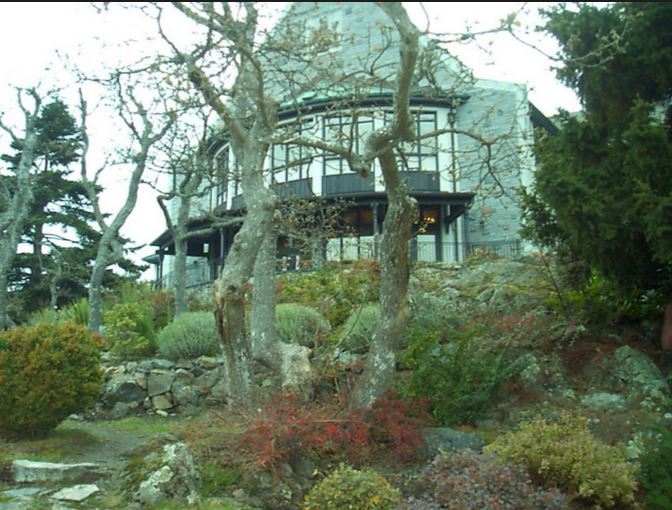 Combine Abkhazi Gardens with a visit to Government House.  The house, the official residence of the Queen's representative in British Columbia, is open to the public on one Saturday a month (check schedule here). The gardens, maintained by volunteers, are open every day.
Butchart Gardens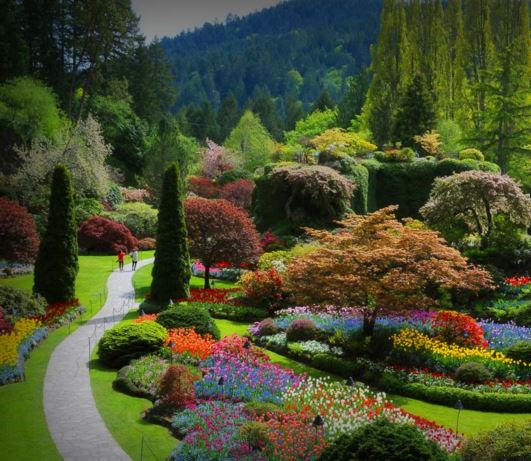 Vancouver Island is also  home to the world-famous Butchart Gardens, located in Brentwood Bay, 23 km (14 miles) north of Victoria and 20 km (12.5 miles) south of the Swartz Bay ferry terminal.
BC Legislature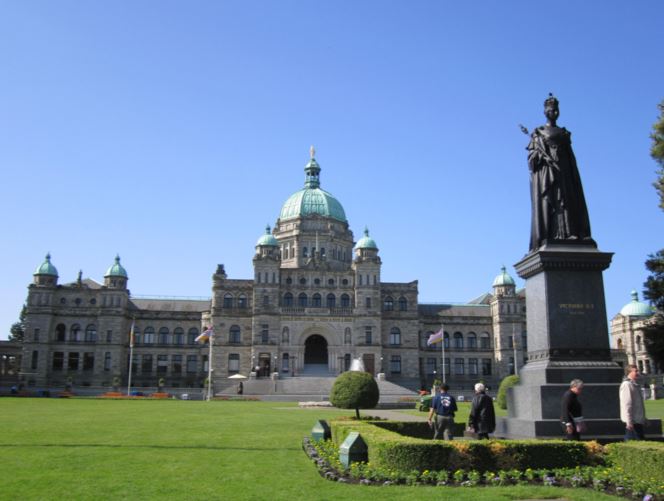 Take either  a guided or self-guided tour of the legislature building.  The legislature is open to the public from 9 am until 5 pm (Weekdays only early September until late May) .
Learn about Francis Rattenbury the architect for the building at age 26 and how he met his end …
Have breakfast or lunch in the Parliamentary Dining Room – open weekdays (times vary, check schedule)  but not open to the public between 11 am and 1 pm when the legislative assembly is sitting)
Discover the Past walking tours

Ghostly, Discovery and Chinatown guided walks take place throughout the year. Click on the links for times and meeting points.
The tours are led by knowledgeable and entertaining guides
East Sooke Park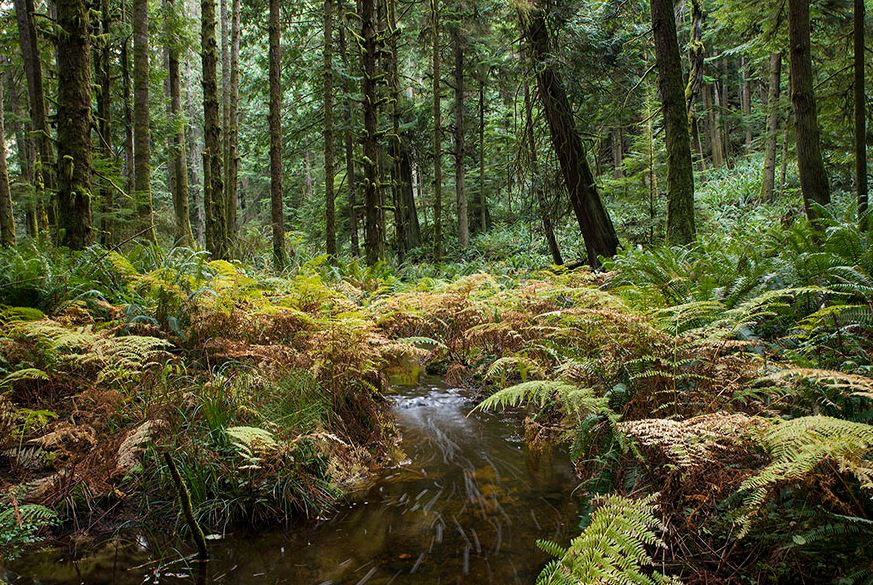 For the more adventurous! West Coast wilderness awaits you at East Sooke Regional Park. Experience it as you hike along the windswept rocky coast, over dry hilltops, through dark rain forest to sheltered coves. Over 50 kilometers (31 miles) of trails draw you into the timeless beauty of East Sooke. Begin your exploration at one of the three entry points. Download a brochure and trail map  here. On your return to Victoria consider a stop at "My Chosen Cafe" at Metchosin.
Kinsol Trestle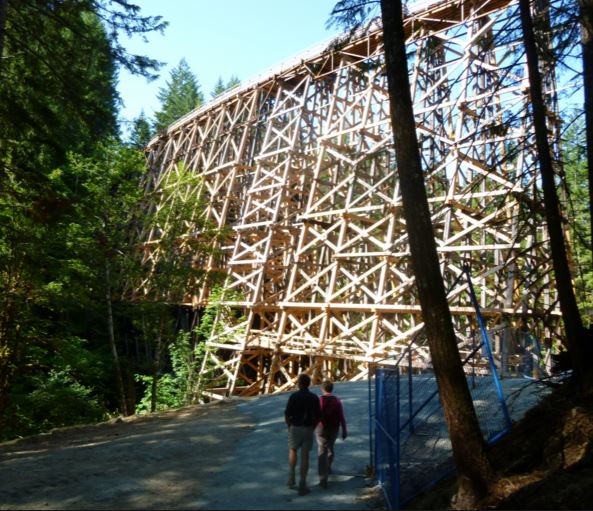 If you're heading "up island" take a detour to visit the Kinsol trestle. The Kinsol Trestle is one of eight trestles along the Cowichan Valley Trail route and by far the largest and most spectacular. It is one of the tallest free-standing timber rail trestle structures in the world. At 614 feet in length and
standing 145 feet above the salmon bearing Koksilah River. Download the brochure here.
---