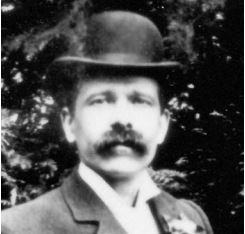 The history of the house is documented in "This Old House, volume two" published by the Victoria Heritage Foundation.
Additionally, a few years ago relatives of John Lewis stayed at the John Lewis House to research the family history resulting in this biography of John Lewis by Jeffrey Stephen Lewis the great‐grandson of John's Brother, Thomas. Extracts are included below:
In 1891, John, Catherine and Anne Lewis immigrated to Canada. Their second child, Thomas Llewellyn, was born 10 December 1893 in Victoria. They established themselves at 60 Niagara Street, Victoria, Canada with John working as a cabinetmaker. Their third child, Maggie Myfanwy, was born 5 June 1896. In 1897, John was working for the Victoria furniture maker Weiler Brothers.
In 1899, John's family moved to 5 Haughton Street in Victoria, a street name that no longer exists.10 About 1900 John built their new home at 87 Carr Street, a few blocks from the center of Victoria. Carr Street was renamed about 1907 and their address became 58 Government Street. "Evidence of [John's] craft can be seen throughout the house, especially in the ornate mantelpiece and decorative woodwork in the living room as well as in the wood‐paneled estibule."
"By 1901, John was an accomplished Victoria amateur photographer. Several of his photographs
are in the City of Victoria Archives. John photographed his family, houses he built, and parks
around Victoria"
The photos below were taken by John Lewis and show 1) the house in 1906 and 2) view from the roof looking North East over the now built over Caledonian Grounds.
Both these photographs, as well as others of historic James Bay houses, are displayed on the columns in the pub section of the James Bay Inn